Conn Smythe Sports Celebrities Dinner and Auction
72nd Rogers Conn Smythe
Sports Celebrity Dinner

We are pleased to introduce the next recipient of our Conn Smythe Lifetime Achievement Award is three-time Olympic Gold Medalist Marnie McBean!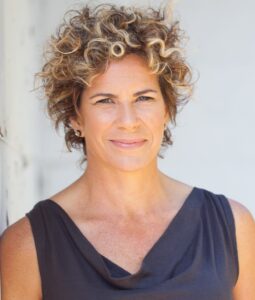 Our dinner program was hosted by Breakfast Television's Sid Seixeiro.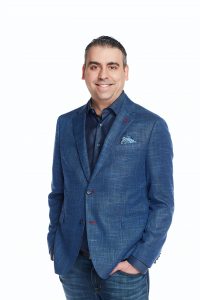 We are thrilled to announce that the 72nd Rogers Conn Smythe Dinner and Auction was an incredible success, thanks to the incredible generosity of our supporters. Together, we raised over an astounding $450,000 for kids with physical disabilities! These funds will make a tremendous impact on the lives of the children and families we serve, providing life-changing equipment and transformative camp experiences.
The evening was filled with many unforgettable moments, most notably the introduction of our extraordinary 2023 Provincial Easter Seals Ambassadors, Niki Tokhi and Ryerson Beardmore, who made their first official in-person appearances at the event. You can expect to see them at many more events throughout the coming year!
We were deeply moved and inspired by the overwhelming generosity of those at the dinner. Through their unwavering support and commitment to our cause, over $100,000 was raised to help send even more kids to Easter Seals camps this summer. Their compassionate actions left us in awe and filled us with gratitude.
Words cannot express how thankful we are to our amazing sponsors, supporters, and attendees who showed up in support of Easter Seals Ontario. Thank you to our sponsors, Rogers Communications, Bruce Power, the Provincial Building and Construction Trades Council of Ontario, and the many more that made this event possible. We are also sincerely grateful to Sid Seixeiro for hosting the event and to our incredible head table guests – Charles Oakley, Tiger Williams, James Dunn, Mikyla Grant-Mentis, Rick Vaive, Bruce Boudreau, Pat Borders, Scott Russell, Henoc Muamba, and the 2023 recipient of our Conn Smythe Lifetime Achievement Award, Marnie McBean.
Our deepest thanks to everyone who came out to the event, together we are helping kids BE KIDS!
#ConnSmytheDinner #HelpingKidsBEKIDS

For ticket and sponsorship, marketing, raffle, silent & live auction, and volunteer information, please contact:
Lauren Squizzato
(416) 421-8377
Ext. 316
lsquizzato@easterseals.org