Honouring Paul Beeston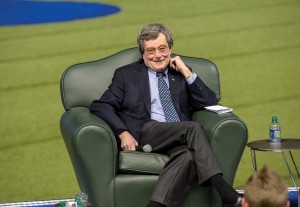 He doesn't wear socks – unless, of course, he absolutely has to in the deepest chill of our Canadian winters. He enjoys his cigars; Paul Beeston is a fast talker known for that distinctive laugh of his.
And he is synonymous with the Toronto Blue Jays to the degree his name was added to the club's prestigious Level of Excellence along with close friend Roberto Alomar on April 4, 2008.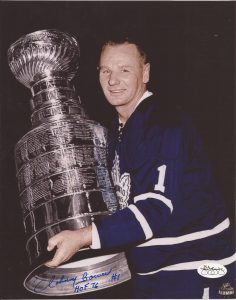 When the Toronto Maple Leafs unveiled Legends Row it came as absolutely NO surprise that the man who wore No. 1 for them – Johnny Bower – joined Ted Kennedy and Darryl Sittler as the first group to be recognized with statues. On the recently released 100 Greatest Maple Leafs of all-time, Bower is No. 7 on the list – the highest ranked goalie in the history of Toronto's NHL franchise.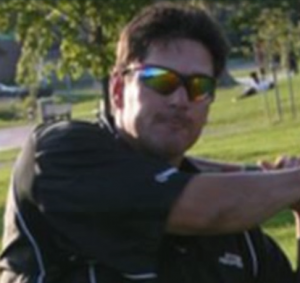 East York's Rob Butler is the only Canadian to win a World Series with the Blue Jays, batting .500 (going 1-for-2) with a run scored during that magical championship in 1993. His Major League rights were owned by the Blue Jays, Phillies and Astros before ending his playing career by starring with the Intercounty League Maple Leafs.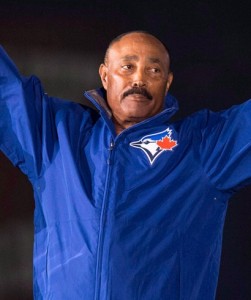 When he was offered the job as interim manager of the Blue Jays on May 15, 1989, Cito Gaston didn't want the job. Joining the Blue Jays coaching staff as hitting coach under incoming manager Bobby Cox on November 4, 1981, he relished his role as a teacher and groomed numerous rising talents such as George Bell, Jesse Barfield, Lloyd Moseby, Fred McGriff and Cecil Fielder.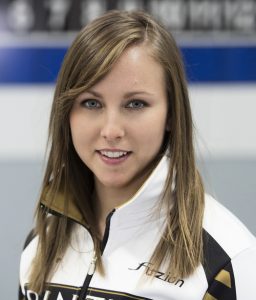 Team Homan – skip Rachel Homan, third Emma Miskew, second Joanne Courtney and lead Lisa Weagle – entered 2016-17 as the No. 1 ranked women's curling team in the world in the Order of Merit. And right on the button, Team Homan is waging another battle with Manitoba's Jennifer Jones in the Canadian Team Ranking System where Rachel skipped her crew to the top of those rankings in 2012-13 and in 2015-16.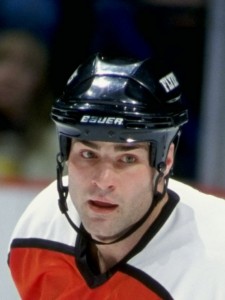 The Big E or No. 88. That's Eric Lindros.
He was a tower of power. Unfortunately his career was hampered by a series of concussions. Yet his dominance didn't go unnoticed proof of which was his induction into the Hockey Hall of Fame in 2016. He officially retired on November 8, 2007 at the age of 34.
More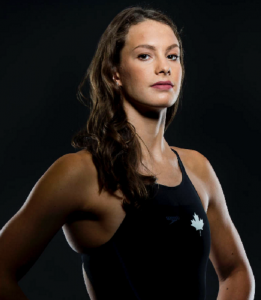 Penny Oleksiak had record-setting Olympic debut at Rio 2016 on several fronts. The 16-year-old became the first Canadian athlete to win four medals at a single summer Games. Those four medals also tied her with Victor Davis as Canada's most decorated Olympic swimmer of all-time.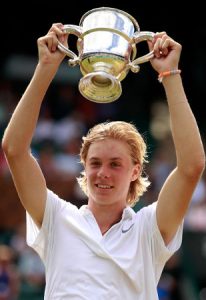 Look around the world's sports landscape these days and one can't help but be impressed with the youthful Canadian talent … The LPGA's Brooke Henderson, only 19 … The NHL's Connor McDavid, just turned 20 … The NBA's Andrew Wiggins, who's 21 … And knocking on the door in tennis is 17-year-old Denis Shapovalov whose meteoric rise leaves little doubt of future stardom.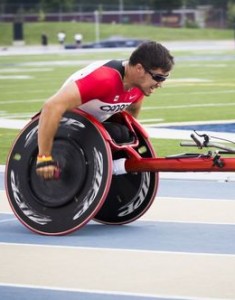 Three-time Paralympian Curtis Thom (Athens 2004, London 2012, Rio 2016) continues to be a true inspiration. Firstly, Curtis served as our Timmy in 1998, so how cool is that!
Then, as a wheelchair racer, Curtis keeps his drive going living by his personal saying: BELIEVE IN YOURSELF. LIVE YOUR DREAMS.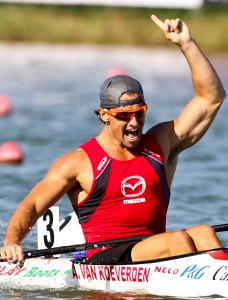 Adam van Koeverden started kayaking at the Burloak Canoe Club in Oakville in 1995 when he was 13 years old.  Not a terribly gifted athlete, Adam started kayaking on the advice of his mother who saw an ad in the local newspaper for a recruitment drive which read Future Champions Wanted.  At first the Burloak Canoe Club was just a great place to go after school, soon it was before school too, it wasn't long before the Canoe Club felt like home.