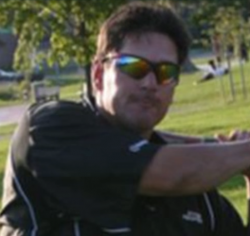 East York's Rob Butler is the only Canadian to win a World Series with the Blue Jays, batting .500 (going 1-for-2) with a run scored during that magical championship in 1993. His Major League rights were owned by the Blue Jays, Phillies and Astros before ending his playing career by starring with the Intercounty League Maple Leafs.
The outfielder made his Major League debut with the Blue Jays against the Tigers on June 12, 1993 and played his final Big League game also for the Blue Jays against the Expos on July 10, 1999. His Major League career included 109 regular-season games, 66 with the Blue Jays (58 in 1993-94 and eight in 1999) along with two games in the 1993 World Series. He also played 43 games for the Phillies in 1997. Butler is the only Canadian to appear in the World Series (1993), Olympics (1988 in Seoul) and Triple-A World Series (1998 when his New Orleans Zephyrs beat the Buffalo Bisons). He is also the only Canadian to play with the National Youth Team and the Olympics in the same year.
The Butler baseball legacy extends beyond Rob because his brother, Rich, signed as a free agent with the Blue Jays in 1990 and made his Major League debut by playing seven games as a Blue Jay in 1997. Rich then went on to play 79 Major League games over two seasons (1998-99) with the expansion Tampa Bay Devil Rays. These days Rob and Rich run the Butler Baseball Academy in Ajax, Ontario as the current generation of aspiring baseball players gain the benefit of tutelage from these two Toronto kids who achieved their dreams of playing for the Blue Jays!