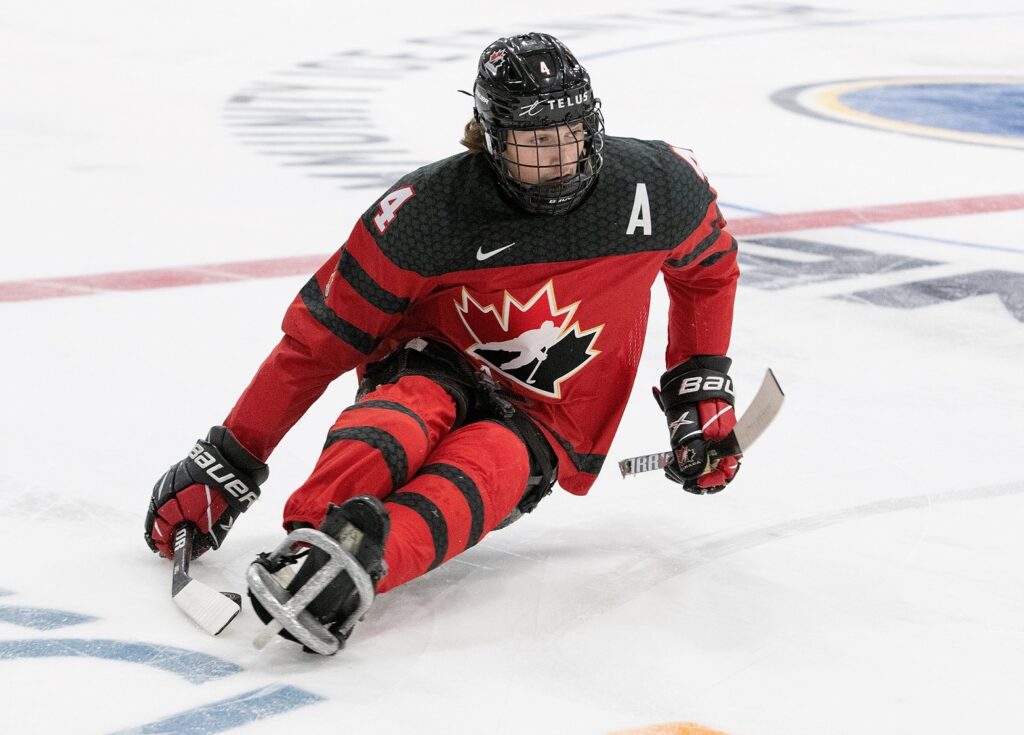 At age 11, aspiring and talented minor hockey player James Dunn from Wallacetown, Ontario – a village of just more than 700 residents about 50 kilometres from London – endured pain and swelling in his right knee. Doctors determined he had osteosarcoma, a form of bone cancer that also struck Canadian icon Terry Fox. James's Mom, Coralee, recalls that despite the diagnosis her son's first question to doctors was: "Well, when can I play hockey again?"
That determination despite the enormous obstacle he suddenly faced would serve him well. Dunn had his right leg amputated but his dream to play hockey again was on its way once he met para ice hockey star Tyler McGregor at the same London hospital. Sharing similar stories and a passion for hockey, McGregor believed Dunn would thrive in sledge hockey. And he wasn't wrong as together they've helped Team Canada to Silver Medals at the Paralympic Games in 2018 and 2022 as well as Silver Medals at the World Championships in 2019 and 2021. When he was 17 and only four years into his sledge hockey career, Dunn was the youngest player in Hockey Canada history to represent our country at the Paralympics when he cracked the roster for the 2018 Games at Pyeongchang, South Korea.
Now 22 years of age, Dunn continues to thrive as a scoring threat and team leader, proving that even at a tender age he was ready for the highest level of para ice hockey. No. 4 for Team Canada is expected to expand his already impressive para ice hockey accomplishments for many years to come, aiming always to eventually achieve that so-far elusive – but oh-so close – Gold!