Honouring Cliff Fletcher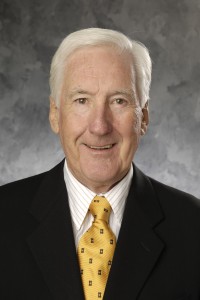 Integrity … class … astute … respect … builder … never afraid to go all in with stunning blockbuster deals … synonymous with hockey but passionate for sports, including a very soft spot still in his heart for the Montreal Expos.
Those are but some of the aspects that come to mind when thinking of Cliff Fletcher.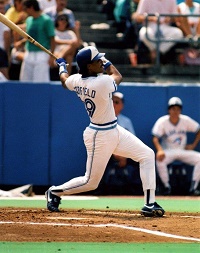 Homegrown by the Blue Jays (selected in the ninth round 233rd overall in 1977), Jesse Barfield made his Big League debut on September 3, 1981 and was a mainstay from 1982 until '89. He was a significant factor in the club's first-ever postseason appearance in 1985 and Toronto's perennial rank as a championship contender throughout the 1980s.
Barfield was known for his thunder at the plate, his cannon arm and his constant smile. In 1986 he became the first Blue Jay to capture the Gold Glove and Silver Slugger Award in the same season. Barfield led the AL with 40 homers and 20 outfield assists that season when he also made his only All-Star Game appearance. The Blue Jays' outfield of that era was one of the best all time with Lloyd Moseby in centre, George Bell in left and Barfield in right. They provided it all – speed, power, defence and excitement.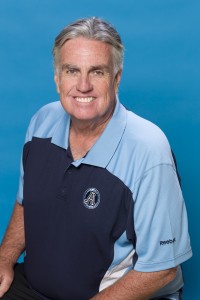 Jim Barker returned to the Toronto Argonauts as Head Coach in 2010, transforming a team that had won seven games in two years and led them back to the playoffs with 10 wins, including a berth in the 2010 Eastern Division Final. Barker and his staff reintroduced exciting football to the city of Toronto and made 2010 a year full of optimism and growth, and returning discipline to the locker room. By season's end, his roster boasted eight first-year starters along with seven division all-stars and four CFL all-stars. Following his successful season, Barker was promoted to General Manager & Head Coach and took home the Annus Stukus trophy as the 2010 CFL Coach of the Year.
The modus operandi for Brian Burke is to be fervent and forthright.
Burke joined the Calgary Flames on September 5, 2013 in the newly created role of President of Hockey Operations. His NHL savvy was gleaned from more than 20 years with Hartford, Vancouver, Anaheim and Toronto.
In 1,145 games as GM of the Whalers, Canucks, Ducks and Maple Leafs was Burke's record was 521-449-74-101 and included Anaheim's only Stanley Cup Championship in 2007. He also possesses NHL front-office experience where he served as Executive Vice President and Director of Hockey Operations for five years.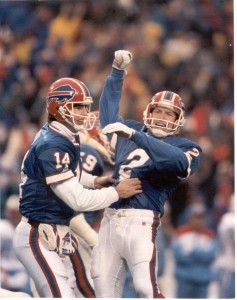 Steve Christie made his NFL debut with the Tampa Bay Buccaneers in 1990. Raised in Oakville, Christie made all 27 extra point attempts and 23 of 27 field goal tries in his rookie season. He would end up playing two years in Tampa.
From 1992 to 2000, Christie kicked for the Buffalo Bills. He would become one of the game's top kickers. He was a key contributor in the Bills comeback win against the Houston Oilers during the third quarter in a playoff game after the 1992 season. Christie completed a successful onside kick, which he recovered himself (becoming the first placekicker ever to do so in an NFL playoff game), and also kicked the game winning 32-yard field goal in overtime. He then went on to kick five field goals in the Bills 29-10 win over the Miami Dolphins in the AFC championship game, helping Buffalo achieve their third consecutive Super Bowl appearance.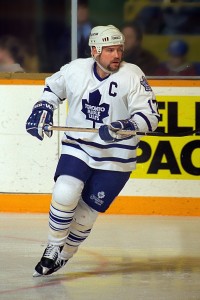 He played with heart over 15 NHL seasons with the Toronto Maple Leafs (three times), Quebec Nordiques, New York Islanders, Tampa Bay Lightning, Detroit Red Wings and Chicago Blackhawks. Wendel Clark was a member of the Blue and White when he made the emotional announcement of his retirement in 2000.
He arrived in Toronto as a farm boy from Saskatchewan, taken first overall in the 1985 NHL Entry Draft. Using his remarkable shot and sheer determination, Clark rapidly established himself as a cornerstone for a brighter Leafs' future. It was Cliff Fletcher who anointed Clark as Leafs captain from 1991 to '94 – and it was also Fletcher who turned Clark into Mats Sundin during a blockbuster and controversial trade with the Nordiques in the summer of '94. In typical Clark fashion, he commended Fletcher's savvy in the deal noting that Sundin went on to star for the Leafs long after his NHL career ended!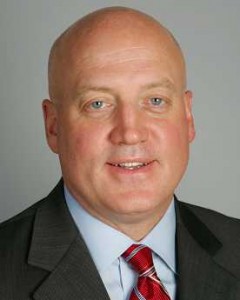 American-born and New Jersey raised Bill Daly takes enormous pride in his connections to Canada. His mother was born in Saskatoon and his grandfather – Lawrence (Curly) Woodhead – was an accomplished springboard diver who was posthumously inducted into the Saskatoon Sports Hall of Fame in 1988.
Besides all that of course, the former running back for the Dartmouth College Big Green and grad in law from New York University in 1990 has become synonymous with hockey where he's devoted two decades in what we will always consider Canada's game. After representing the NFL and NBA on a variety of legal and collective bargaining matters through his law firm in New York, Daly joined the NHL on December 13, 1996.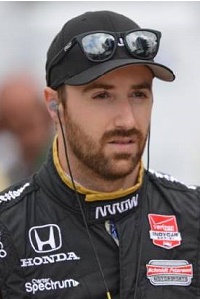 The Mayor of Hinchtown – James Hinchliffe – used his Facebook account to state: "So I'm not usually high on New Year's resolutions but I'm going to try really hard in 2016 to not get shish-kabobbed." He even said he felt for Olaf the impaled snowman from Disney's Frozen!
Kidding aside, Oakville's Hinchcliffe can't wait for the start of the 2016 Verizon IndyCar Series March 11-13 with the Grand Prix of St. Petersburg. After one win in five starts last year in his first season with Schmidt Peterson Motorsports Hinchcliffe sustained life threatening injuries on May 18 during prep for the Indianapolis 500. A broken part of suspension from his car pierced his upper left thigh and safety crew members kept Hinchcliffe from bleeding to death. After two surgeries and also overcoming the effects of a neck injury from that brutal crash on Turn 3, Hinchcliffe was back training just four-plus months later.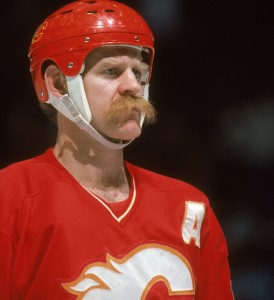 From the farmlands of Hanna, Alberta, Lanny McDonald attained induction into the Hockey Hall of Fame in 1992, the Alberta Sports Hall of Fame in '93 and Canada's Sports Hall of Fame in 2010. He is synonymous with hockey – and for his Yosemite Sam mustache! Selected fourth overall from the Medicine Hat Tigers by the Toronto Maple Leafs in 1973, McDonald wore No. 7 and recorded 219 goals, 459 points in 477 regular-season games with the Leafs from 1973 until December 29, 1979.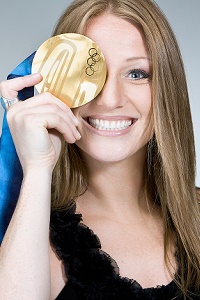 Her personal motto is: "Believe in possibilities."
That's Heather Moyse – multi-sport national athlete for Canada (two-woman bobsleigh, rugby and cycling), humanitarian, ambassador and inspirational speaker.
She is a champion and a leader. Moyse was prominently featured in December during the Rogers Hometown Hockey Tour in her hometown of Summerside, PEI. Last month she brought awareness and raised funds for Canadian war veterans as part of the True Patriot Love expedition to conquer Antarctica's highest peak! Tonight she joins us here for Easter Seals to continue her longtime association with the disabled.