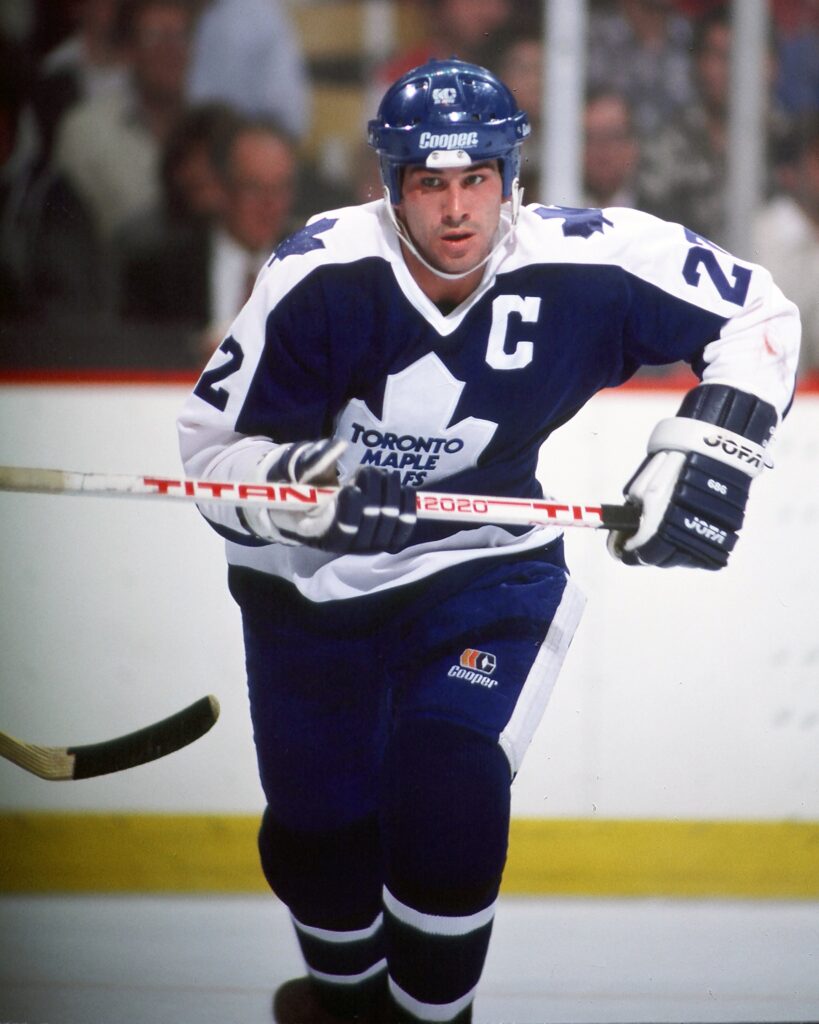 He is the first player in the history of the Toronto Maple Leafs to score 50 goals in a season – a feat he accomplished in three consecutive campaigns (54 in 1981-82, 51 in 1982-83 and 52 in 1983-84).
Affectionately known as "Squid" from his days growing up in Charlottetown, Prince Edward Island, Ottawa-born Rick Vaive's season scoring record for the Leafs lasted 40 years until Auston Matthews fired 60 goals in 2021-22. And Vaive was right there rooting for him all the way. "I hope he gets 65," Vaive said following the two-goal performance by Matthews for markers 55 and 56 against Dallas last April.
Blessed with a devastating shot from right wing, Vaive's first taste of pro hockey came as a 19-year-old "Baby Bull" in 1978-79 with the WHA franchise in Birmingham. Drafted fifth overall by the Vancouver Canucks in 1979, his tenure with the Canucks lasted only 47 games before he and Bill Derlago were traded to the Leafs for Tiger Williams and Jerry Butler on February 18, 1980.
Entering this season, Vaive ranked fifth on Toronto's all-time goalscoring list with 299 goals and 10th in points with 537 (in 534 regular-season games). Vaive served as Leafs captain from 1982 to '86. He was traded to the Chicago Blackhawks along with Steve Thomas and Bob McGill for Eddie Olczyk and Al Secord on September 3, 1987. His NHL career spanned from 1979 to '92 and over his 876 regular-season games with Vancouver, Toronto, Chicago and Buffalo he recorded 441 goals and 347 assists for 788 points. A super-charged forward who always played with passion Rick Vaive was a bright light and fan favourite wearing No. 22 for the Leafs.