Conn Smythe Sports Celebrities Dinner and Auction

The 70th Anniversary Rogers Conn Smythe Sports Celebrity Dinner and Auction, presented by Bruce Power was a big success!
Thank you to all who sponsored, supported and participated!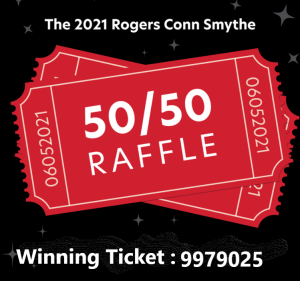 This pandemic has handed us many challenges, but we couldn't let a year go by without showcasing our favourite sport celebrities and most importantly Easter Seal's own celebrities, Daniella Altieri and Dante Wellington.

The past year has created much uncertainty for our beloved dinner and as much as we wish we could celebrate the 70th Anniversary with you in person, we can't. But we can still celebrate and we can do it from the comfort of your own home, with a delicious meal and some tasty beverages delivered to you. That's right! The Conn Smythe Sports Celebrities Dinner and Auction is going virtual! We cannot wait to introduce you to our amazing celebrity guests and, of course, our other celebrities — The Easter Seals Ambassadors.
2021 CONN SMYTHE LIFETIME ACHIEVEMENT AWARD – WAYNE GRETZKY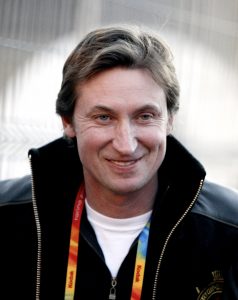 "Every superlative has been used, many strung together, to describe the otherwordly talent of Wayne Gretzky, who commonly is regarded as the greatest hockey player ever. Based purely on statistics, there is no argument — the man is without peer, nor will he have one in the foreseeable future." – The NHL, 100 Greatest Players.
We are thrilled to present the Conn Smythe Lifetime Achievement Award to Wayne Gretzky for his significant contributions to Canadian Sports!
Join us and Wayne and an incredible virtual Head Table, that includes Hockey Hall of Famer and gold medalist, Hayley Wickenheiser, Toronto Maple Leaf Joe Thornton, Edmonton Oilers star Connor McDavid, Hockey Hall of Famer Paul Coffey, Cy Young Award winner Pat Hentgen and Argonaut GM Michael (Pinball) Clemons! Entertainment will be provided by popular Canadian band Dwayne Gretzky!

FEATURED GUESTS
It is our hope that YOU will remain a supporter of the Conn Smythe Event during this virtual year and into Easter Seals 100th Anniversary Edition of the Conn Smythe Dinner in 2022!
Why did we decide to go virtual?
Easter Seals Ontario needs your help now, more than ever. Emergency conditions during COVID-19 have suspended out-of-home services — therapeutic, educational, social and recreational — while also interrupting in-home support services (personal support and respite workers). As a result, our target population has become more physically and socially isolated, and deprived of many necessary supports and developmental opportunities. Due to the COVID-19 crisis, we have been forced to cancel summer camps, which normally provide enriching opportunities for young people and a respite for parents and siblings.
The lack of essential mobility and accessibility equipment in homes has created many challenges for these families, already under significant strain. It is extremely likely that children and youth especially vulnerable to the virus will remain at home much longer than healthier children.
What you can expect next:
Once you have registered and purchased your ticket package you will be able to view the live show on Thursday May 6, at 7 p.m.
Should you have any questions or concerns please reach out to me. I look forward to speaking with you and being able to share this great show with you.
Best and stay safe,
Lauren Squizzato
Development Manager, Toronto
Easter Seals Ontario
For ticket and sponsorship, marketing, raffle, silent & live auction, and volunteer information, please contact:

Lauren Squizzato
(416) 421-8377
Ext. 316
lsquizzato@easterseals.org