Honouring Michael (Pinball) Clemons
2020 CONN SMYTHE LIFETIME ACHIEVEMENT AWARD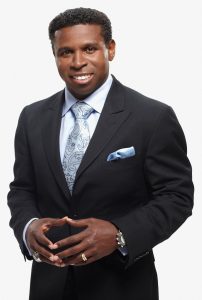 Jennifer Botterill
Jennifer Botterill was a member of the Canadian Women's Hockey Team from 1997-2011 and has attended 4 Olympic Games. She is a three time Olympic Gold Medalist (2002, 2006, 2010) and an Olympic silver medalist (1998). She is a five time World Champion and was twice named the most valuable player at the World Championship tournaments. Jennifer is a graduate of Harvard University and completed her degree with honours. She also played hockey for Harvard and is the only two time winner of the Patty Kazmaier award (given to the top player in women's college hockey). She still holds the NCAA records for most consecutive games with a point and for most points in a hockey career. Jennifer is a keynote speaker and works in television with CBC and TSN.
Brad Bowden
One of the few Paralympic athletes to win a Paralympic gold medal in both the summer and winter Games, Brad Bowden has been a constant force up front for Team Canada in para ice hockey since 1999. A four-time Paralympian in para ice hockey (gold in Torino 2006, fourth in Vancouver 2010,  bronze in Sochi 2014 and silver in PyeongChang in 2018), Bowden also competed in wheelchair basketball at the Athens 2004 Paralympic Games, where Canada won the gold. At the Torino 2006 Paralympic Games, Bowden scored the game-winning goal in the gold medal game. Four years later at the Paralympic Games in Vancouver 2010, he was named the tournament's most valuable player.
Bob Cole
Oh baby, what a wonderful run! Bob Cole, one of our country's greatest-ever hockey play-by-play broadcasters capped his 50-year NHL career by calling his final game on Hockey Night in Canada on April 6th, 2019. Quite appropriately, it was between the rival Maple Leafs at the Canadiens. His first NHL broadcast was a classic, too – April 24th, 1969 when Jean Beliveau scored the only overtime goal (at 31:28) of his Hall of Fame career, leading the Canadiens over the Boston Bruins in the sixth and deciding game of the 1969 Stanley Cup semi-finals. Cole's call of that game came on radio, as did his memorable call of Paul Henderson's goal when Team Canada defeated the Soviet Union in 1972 Summit Series. A year later, Cole made the jump to TV with Hockey Night in Canada and the rest is indeed history as he joined the likes of Foster Hewitt, Danny Gallivan and Bill Hewitt as the legendary hockey voices Canadians had long heard and admired. Throughout his career, Cole appreciated advice he received from Foster Hewitt after he'd dropped off a demo tape in 1960 to the hockey broadcasting pioneer. Over his 50-year span, Cole has called many of the game's most precious milestones – at the NHL and international levels. And he did it with his own distinctive style.
Doug Flutie
The magic of Doug Flutie mesmerized the college and pro ranks with spell-binding quarterback tricks. Argonauts fans witnessed that during his two-year run in Toronto (1996-97) when the Double Blue were consecutive Grey Cup champions. That gave him three Grey Cups considering he'd helped the Calgary Stampeders reach that success in 1992. He became a folklore legend during his highly decorated senior year (1984) at Boston College when he captured the Heisman Trophy. We will forever remember his "Hail Mary" – or what some have called the "Hail Flutie" – pass to Gerard Phelan in 1984 on the last play of the dramatic 47-45 win over Bernie Kosar's Miami Hurricanes! Deemed by some too small to play in the pros, the CFL allowed him to show off his abundant talents with B.C., Calgary and Toronto from 1990 through '97 before his return to the NFL in 1998 where he played until 2005. He was the CFL's Most Outstanding Player six times, Grey Cup MVP three times and a TSN poll chose him the greatest player in CFL history. He was inducted into the College Hall of Fame in 2007 – the same year that he became the first non-Canadian to be inducted into Canada's Sports Hall of Fame. A year later, he was inducted into the Canadian Football Hall of Fame.
Doug Gilmour
Doug Gilmour played 20 seasons in the NHL for the St. Louis Blues, Calgary Flames, Toronto Maple Leafs, New Jersey Devils, Chicago Blackhawks, Buffalo Sabres and Montreal Canadiens. Gilmour was a seventh round selection, 134th overall, of the Blues at the  1982 Entry Draft and recorded 1,414  points in 1,474 games in the NHL between 1983 and 2003. A two-time All-Star, he was a member of Calgary's 1989 Stanley Cup championship team and won the Frank J. Selke Trophy as the NHL's best defensive forward in 1992–93. Internationally, he represented Canada three times during his career and was a member of the nation's 1987 Canada Cup championship team.
Nick Kypreos
Not every youngster gets to accomplish a childhood dream but Nick Kypreos got to fulfill his – and then some. He finally got to play for his hometown Maple Leafs when Toronto acquired him from the New York Rangers (with Wayne Presley) for Bill Berg and Sergio Momesso on February 29th, 1996. He played the final 54 of his 442 NHL regular-season games with the Leafs before he suffered a career-ending concussion during a preseason game on September 17th, 1997. A scorer of note during his junior days with the North Bay Centennials, including a 62-goal final season, Kypreos spent his NHL career with the Washington Capitals, the Hartford Whalers, the New York Rangers and the Leafs. His most productive NHL season came with the Whalers in 1992-93 when he had 17 goals and 27 points despite the fourth-highest penalty minutes total (325) in the NHL. The highlight of his NHL career came in 1994 with the Rangers when he helped the club end its 54-year Stanley Cup drought. It was the second pro title Kypreos savoured as he also was a member of the 1988 American Hockey League Calder Cup-winning Hershey Bears. Following his playing days, Kypreos was proud to be part of the launch of Sportsnet where he spent 21years from 1998 to 2019.
Alvin Williams
This guy knows the Kawhi Leonard feeling for heart-stopping, series-clinching shots. In 2001 it was a jumper by Alvin Williams in the fifth and deciding game of the NBA's first round against the Knicks that sealed the first-ever playoff series win by the Toronto Raptors. That only further endeared Williams to Raptors Nation as the Philadelphia-born point guard who starred at Villanova emerged into a heart-and-soul performer with Toronto from 1998 to 2006. His clutch shot against the Knicks represented a major step for the franchise which had first taken to the court in 1995. Coincidentally, Williams is forever linked with the Raptors' first-ever draft selection (seventh overall) Damon Stoudamire. On February 13th, 1998 that the Raptors shipped Stoudamire to the Portland Trailblazers in return for a package that included Williams. Proving his worth, Williams eventually forced his way into the Raptors starting lineup. He played all 50 games in the lockout-shortened 1998-99 season as well full back-to-back 82-game seasons in 2000-01 and 2001-02. Ultimately knee injuries took their toll during the latter stages of his playing days. Post-NBA Williams worked as an assistant coach and in player development for the Raptors. He wasn't far from the club's march to its first NBA championship last spring offering his insights as a Raptors/NBA analyst with Sportsnet.