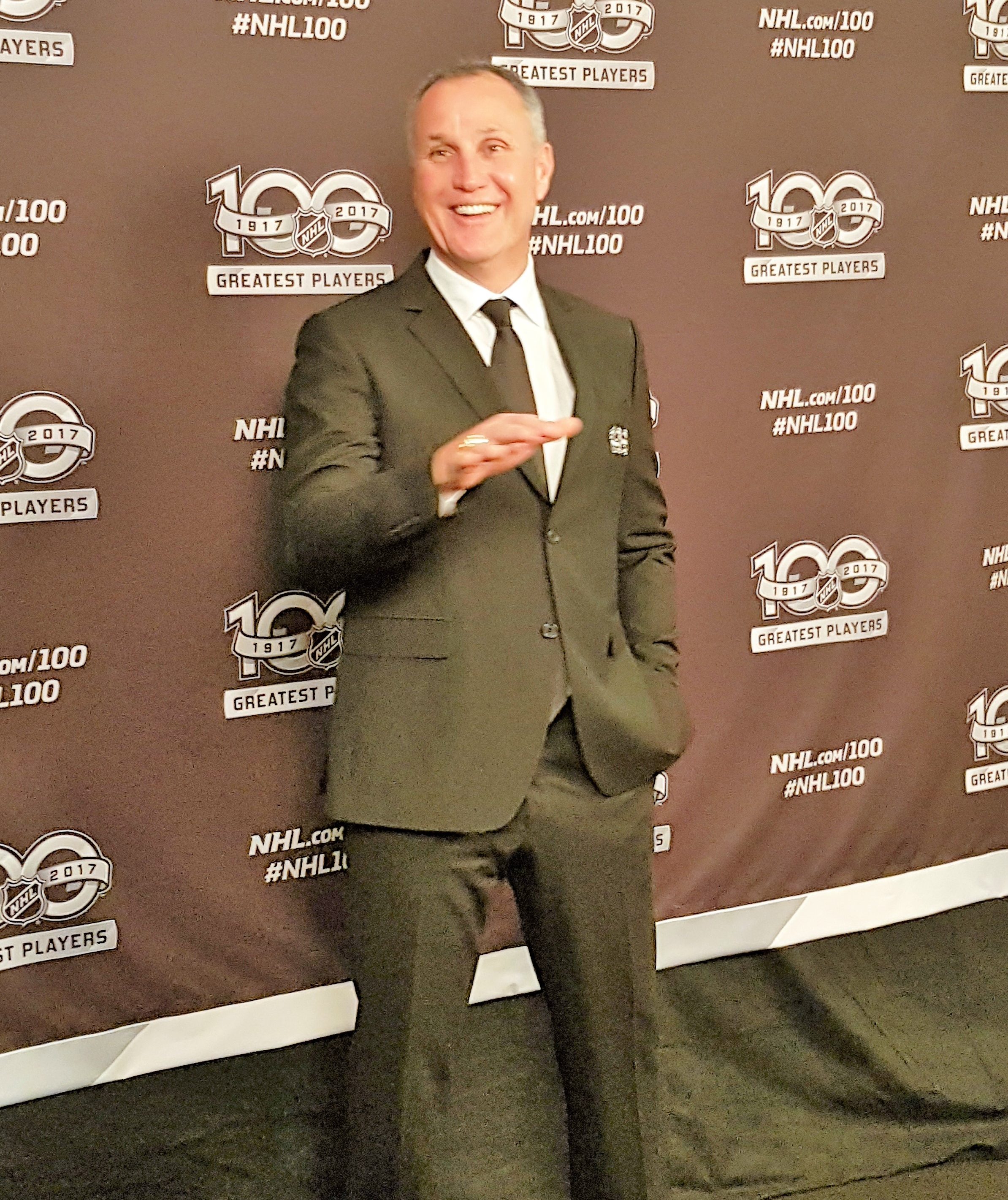 One of hockey's smoothest all-time skaters and No. 2 to Raymond Bourque in NHL all-time goals, assists and points by a defenceman, Paul Coffey earned induction into the Hockey Hall of Fame in the first year he was eligible (2004). For his career Coffey scored 396 goals and finished with 1,531 points. Coffey is the NHL's all-time playoff leader among defencemen with 59 goals and 196 points.
The native of Weston, Ontario was a mastermind and huge contributor to three Stanley Cups with the Edmonton Oilers (1984, '85 and '87) plus one more with the Pittsburgh Penguins (1991). The sight of Coffey in full flight made daunting offences for the Oilers led by Wayne Gretzky and the Penguins spearheaded by Mario Lemieux that much more potent. In 1985, '86 (with Edmonton) and '95 (with Detroit), Coffey captured the James Norris Trophy as the NHL's Top Defenceman.
His 48 goals in 1985-86 rank as a record among NHL defencemen and he is the only NHL defenceman to twice reach the 40-goal plateau in a season. His eight NHL All-Star selections are evenly divided among the First and Second Teams. He also was a major force in Canada Cup victories for his country in 1984, '87 and '91. Coffey broke in with the Oilers in 1980 and became part of the nucleus which formed one of the NHL's legendary dynasties. By the time he retired in 2001, Coffey had also played for Pittsburgh, Los Angeles (where he was reunited with Gretzky), Detroit, Hartford, Philadelphia, Chicago, Carolina and Boston.