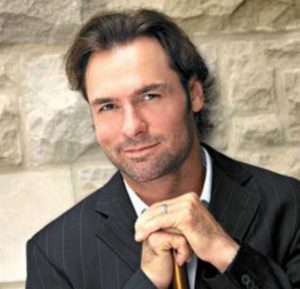 The 100 Greatest Players in the history of Toronto's NHL franchise (Arenas/St. Pats/Maple Leafs) were unveiled last October with Darcy Tucker scoring No. 70 on the list.
He earned his place with his gritty play as a Maple Leaf from February 9, 2000 through 2007-08. Throughout that span there's no question he ranked as a fan favourite in Leafs Nation – and often archenemy No. 1 in those bitter Battle of Ontario showdowns against the Ottawa Senators.
On his first trip back to Air Canada Centre in his second season with Colorado (on October 13, 2009) the fan reception brought tears to his eyes. He was the game's Second Star with a goal and assist in the 4-1 win for the Avs.
His NHL totals over 14 seasons with Montreal, Tampa Bay, Toronto and Colorado: 947 games, 215 goals, 261 assists, 476 points, 1,410 penalty minutes; his Leafs totals: 531 games, 148 goals, 171 assists, 319 points, 756 penalty minutes. The feisty forward played 58 of his 68 NHL playoff games in Blue and White.
Tucker, who was born in Endiang, Alberta, celebrated a rare junior feat by winning THREE Memorial Cups with the Kamloops Blazers.
Since announcing his retirement from the NHL on October 1, 2010, Tucker has continued to make Toronto his home. He's an extremely visible and proud representative of the Maple Leafs Alumni. In 2011, Tucker was approved by the NHL Players' Association to act as a certified NHLPA agent. From the time he hung his NHL skates, Tucker joined forces with his agent throughout his career Carlos Sosa to form a new sports representation business, Turning Point Sports Management LLC.