INDIVIDUAL SHOW TICKET (WATCH ONLY): $50
INDIVIDUAL TICKET WITH MEAL DELIVERY: $250
FAMILY BUNDLE (4) WITH MEAL DELIVERY: $650
VIRTUAL CORPORATE TABLE (10) WITH MEAL DELIVERY: $1,850

DINNER MENU
The Virtual Meal is provided by our Friends at Kiss The Cook Catering
Family Style Meals – Individually Boxed Meals are delivered cold with reheating instructions
SALAD
Ontario Pear & Chicory Salad Pickled local Bosc pears, kale, radicchio, dandelion, orange segments, pomegranate seeds, shaved parmigiano, pickled red onion, toasted almonds and pumpkin seeds, maple cider vinaigrette.
MAIN
Stuffed Chicken breast with spinach, roasted red peppers, feta cheese Red pepper cream sauce, Greek style lemon potatoes, Grilled seasonal vegetables
Vegetarian Option: Jumbo Ravioli with Grilled Tomato Cream Sauce, Basil Pesto, Toasted Pine Nuts and Parmesan Cheese
DESSERT
Sea Salt Caramel Brownies
Beer Coupon provided by Labatt Breweries of Canada
Wine provided by Colio Estates Wine

Virtual Ticket Confirmation Form
Kiss the Cook Catering – Meal Sponsor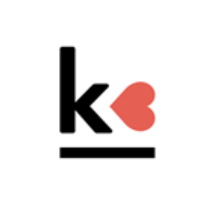 As Toronto's premiere caterer, Kiss the Cook Catering provides customized food and cocktail menus and exceptional service to execute your event flawlessly. Our team of professional caterers and event planners are industry experts dedicated to making memorable events.
We cater corporate functions and social events including catering for weddings, receptions, baptisms, baby showers, birthdays, anniversaries and more. Kiss the Cook is also able to manage booking staff, ordering rentals, entertainment, and even creating custom décor pieces to elevate the look and feel of your event.
Labatt Breweries of Canada – Beer Sponsor


Labatt has been shaped by more than 170 years of brewing excellence and commitment to the communities where it operates. Since 1847, the company has never lost sight of the fact that it's in business to serve its customers and consumers. By continually finding innovative ways to enhance the consumer experience with its brands, we evolved from a single small brewery in London, Ontario to become an internationally renowned brewer.
With a portfolio of about 60 quality beers and breweries from coast to coast, Labatt today employs 3,400 Canadians across four major market regions: Western, Ontario, Québec, and Atlantic.
We are also proud to be part of Anheuser-Busch InBev, brewers of over 200 brands that include global flagship brands Budweiser, Stella Artois, Beck's and Corona Extra.
Colio Estate Wines – Wine Sponsor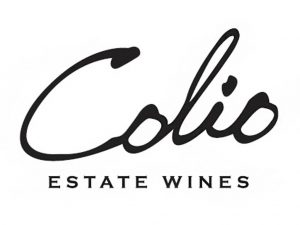 Southern Ontario has been home to Canada's wine industry since the prohibition of alcohol in the early 20th century. It was here in Lake Erie North Shore, the southernmost and warmest wine appellation region of Ontario, that three Italian bricklayers named Alfredo, Enzo and Tiberio decided to fulfill their life dream of building a world-class winery.
Since opening its doors in 1980, Colio Estate Wines has won over 400 awards in competitions around the globe.
Today you can enjoy the rewards of the hard work and craftsmanship that go into every bottle of our Colio wines. We continue to make expressive, refreshing white wines from our vineyards, planted with the likes of Sauvignon Blanc, Chardonnay and Riesling. We have also built a remarkable reputation for varietals and sound red wines from our extensive plantings of Merlot, Cabernet Franc, Cabernet Sauvignon and Shiraz.The picturesque winery is located in Harrow in the heart of the Essex/Pelee Island Coast Wine Country.
To carry on the bricklayers' legacy, we have Allison Christ, one of Ontario's newest winemakers to watch, on board to lead our winemaking team.
AMJ Campbell – Delivery Sponsor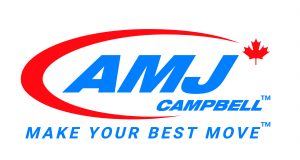 For 85+ years, AMJ Campbell has been helping people and businesses from move around the corner to around the globe. Over that time, our expert teams had provided specialized logistics, short and long term storage solutions and dedicated customer service to ensure that each and every move takes place smoothly.
We recognize that moving can come with speed bumps or unexpected twists. That's why our moving solutions are designed to be flexible in order to adapt to each customer's move. Talk to us about your home or office move and let us propose a moving solution that works for you.